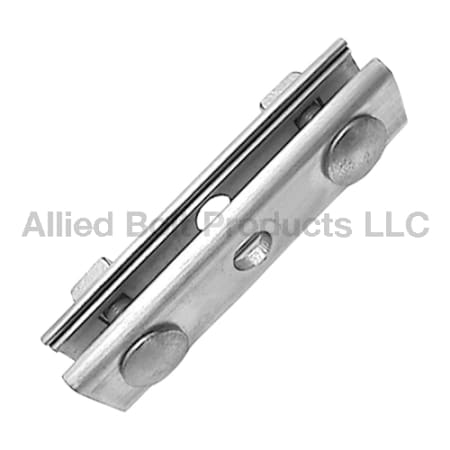 Min Qty:1
  |  
Qty Increment:1
3-Bolt Suspension Clamp for Figure 8 Cable (.148-.250")
Min Qty:1
  |  
Qty Increment:1
3-Bolt Suspension Clamp for Figure 8 Cable (.148-.250")
Features
Used to secure figure 8 cable to telephone poles.
Each Suspension Clamp is comprised of two aluminum plates, two 1/2" carriage bolts, and two square nuts.
The plates are extruded and stamped from 6063-T6 Aluminum.
Center hole accommodates 5/8" bolts.
Figure 8 Three-Bolt Suspension Clamps are 6" long.
Carriage bolt and nuts are formed from Grade 2 Steel.
Carriage bolts and square nuts are hot dip galvanized to meet ASTM Specification A153.