3/4" X 20" Double Ended Stud w/2 Nuts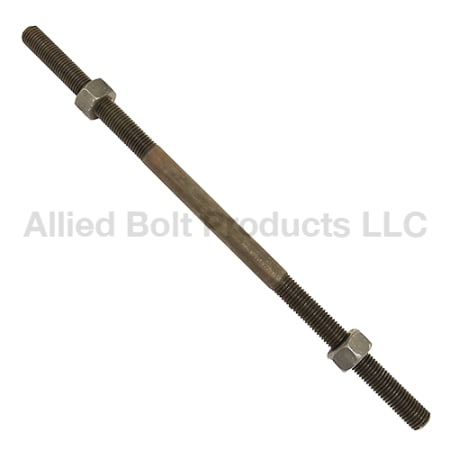 Min Qty:1
  |  
Qty Increment:1
3/4" X 20" Double Ended Stud ASTM A325-3 with 2 Dh3 Heavy Hex Nuts
Min Qty:1
  |  
Qty Increment:1
3/4" X 20" Double Ended Stud ASTM A325-3 with 2 Dh3 Heavy Hex Nuts
Features
Used for making attachments to self-weathering utility poles.
Each Double Ended Stud is equipped with two Heavy Hex DH3 Nuts.
Stud is provided with a cone point at each end to ease starting.
Allied Bolt Marking (ABI) appear on unthreaded portion of each stud.
Minimum tensile strength: 40,100 lbf.
Stud has 7" of thread on each side.
Stud and nut assembly are provided unfinished.