10' Multi Helix Screw Anchor Extension 7,000Lb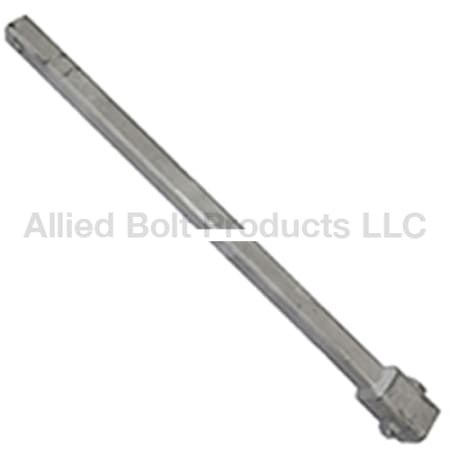 Min Qty:1
  |  
Qty Increment:1
10' Extension for Multi Helix Anchor 7,000Lb Rating
Min Qty:1
  |  
Qty Increment:1
10' Extension for Multi Helix Anchor 7,000Lb Rating
Features
Extensions are 1-1/2" square shank rods with a hollowed square end for engaging the Square Shank Multi Helix Anchor.
Extension has a hole drilled in top of shank for engaging bolt of Guy Adaptor.
The Extensions are equipped with Hex Bolt for securing the anchor.
Extensions have a typical working torque of 7,000 ft. lbs.
Extensions are forged for high strength.
All components of Extension for Square Shank Multi Helix Anchor are hot dip galvanized to meet ASTM Specification A123.