1/2"-1-1/4" Anchor Rod Auxiliary Eye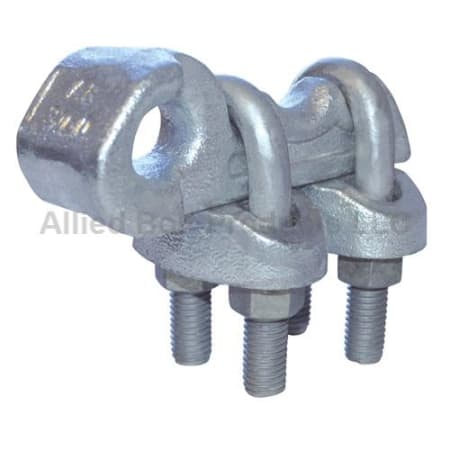 Min Qty:1
  |  
Qty Increment:1
1/2"-1-1/4" Anchor Rod Auxiliary Eye
Min Qty:1
  |  
Qty Increment:1
1/2"-1-1/4" Anchor Rod Auxiliary Eye
Features
Used to attach an additional guy to an existing anchor rod.
Each auxiliary eye is comprised of two Ductile Iron "U" bolt guy clips and a ductile casting with a 1-1/2" thimble diameter.
Accommodates all strands up to 1/2" in diameter.
All components are hot dip galvanized to meet ASTM Specification A153.