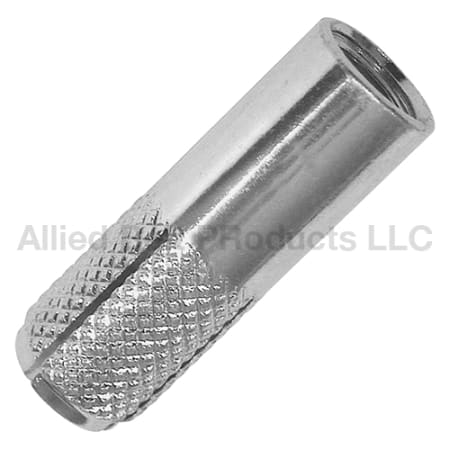 Min Qty:1
  |  
Qty Increment:1
Min Qty:1
  |  
Qty Increment:1
Features
Used with bolts for structural fastening of heavy duty attachments in concrete, hard stone, and solid block.
Accommodates shallow embedment and still maintains high performance.
Hole size is 3/8".
Embedment is 1-1/8".
Tension is 2,230 lb.
Manufactured from AISI 1018 Steel.
Zinc plated to meet ASTM Specification F1941.
Tool required for installation.